As we all go through life, roadblocks and challenges regularly pop up without warning or invitation, bringing with them doubt and clouded visions. You may be struggling with:

– Health and Wellness
– Personal Development
– Finance
– Growth in Work or Business

Whatever it may be, it is important to remember that you're not alone! Many of the world's most motivational people struggle with these same issues and have opened up through the platform of podcasts. 

To get some free help, insight, or even some companionship through your rough patches, tune in to any one of these podcasts to feel that instant boost of confidence you need to conquer your day!
Best Motivational Podcasts on Spotify
Lewis Howes is a New York Times bestselling author, former pro athlete, lifestyle entrepreneur and world record holder in football.
"The School of Greatness" is highly renowned and one of the top-ranked motivational podcasts on iTunes.
Through this podcast, Lewis shares how he overcame abuse and personal challenges in order to succeed in life. 
"Listen to inspiring stories from the most brilliant business minds, world-class athletes and influential celebrities on the planet to help you find out what makes great people great."
This personal growth podcast will surely motivate you to dream big, and then achieve them by getting you on track to overcome your obstacles.
I personally love the 5 minutes Friday episodes.
My Favorite 3 Episodes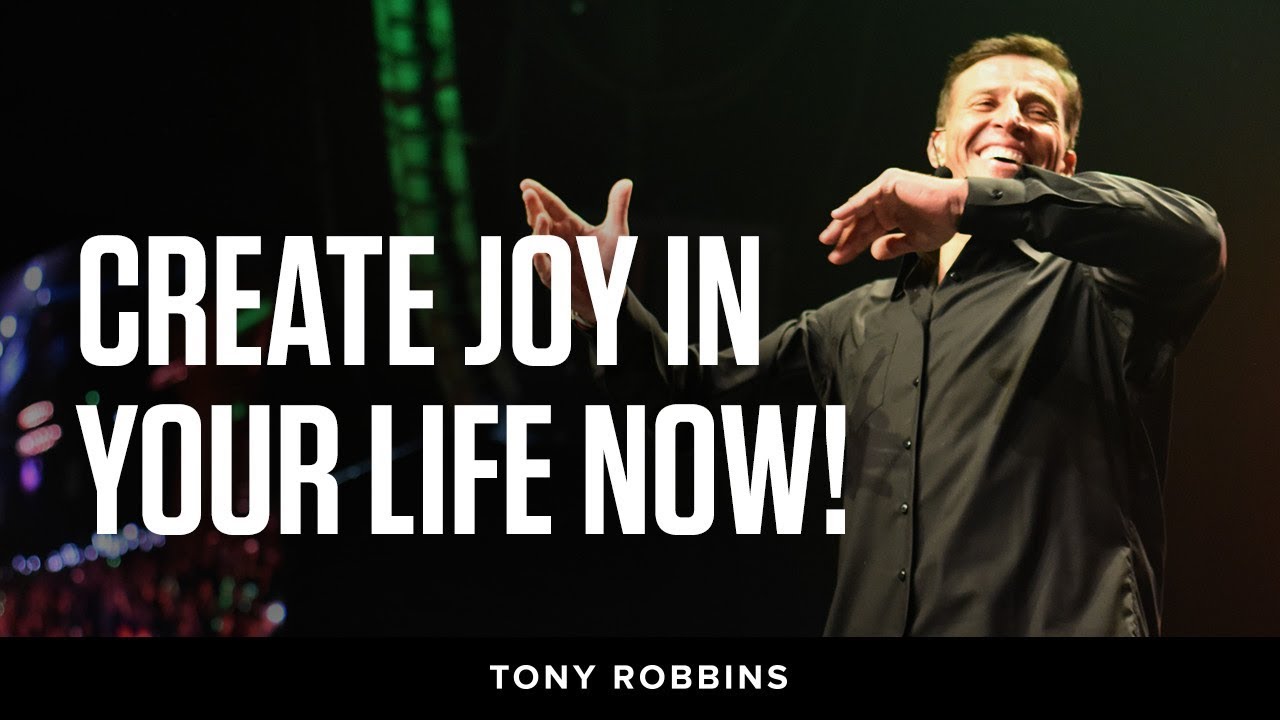 Tony Robbins needs no introduction. The man is a legend and has helped over 50 million people from 100 different countries create real and lasting changes in their lives.
"He has authored six internationally bestselling books, created the #1 personal and professional development program of all time (Ultimate Edge) and has had more than 4 million people attend his live seminars."
The Tony Robbins Podcast is a collection of one-on-one interviews with thought leaders, fascinating stories and exclusive self-help strategies developed by Tony Robbins himself.
"In addition to excerpts from his signature events and other exclusive, Tony and his team also conduct deeply insightful interviews with the most prominent masterminds and experts on the global stage."
Learn from the #1 Life and Business Strategist and "CEO Whisperer" the skills to achieve massive success in your business, relationships, health, and finances.
Anyone who tunes in would surely find incredible value from listening to Tony Robbins. It is, however, especially beneficial for those who are focusing on improving their performance in their work, business or sports.
People pay thousands of dollars to attend his shows and the fact that you get the opportunity to hear him for no cost is invaluable.
My Favorite 3 Episodes
How To Make The Decision To Do The Impossible |

Siri Lindley on overcoming failure, moving away from fear and learning to love herself

Becoming Michael Phelps | Tony talks to the greatest Olympian of all time about the art of the comeback, what it means to win, and the power of pushing through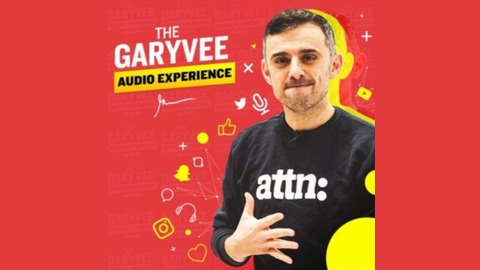 If you are an entrepreneur and looking for a consistent motivational push or wake-up call, then you don't want to miss this podcast.
Gary Vaynerchuk is an entrepreneur, CEO, investor, vlogger, and public speaker. Most importantly, he is known for his spontaneous and brutally honest responses that are packaged and presented as the #AskGaryVee show.
Gary is highly inspirational and talks about hard work, hustle, and legacy. He is aware of the things people struggle with, both in business and life.
"On this podcast, you'll find a mix of #AskGaryVee show episodes, keynote speeches on marketing and business, interviews and fireside chats, as well as new and current thoughts that he records originally for this audio experience."
My Favorite 3 Episodes
Our list of motivational podcasts would be incomplete without mentioning Oprah, the queen of positivity.
"Hosted by the billionaire media giant, actress, producer, and philanthropist, Oprah Winfrey is best known for hosting her own internationally popular talk show that ran from 1986 to 2011."
"She is Dubbed the "Queen of All Media", and several assessments rank her as the most influential woman in the world."
If you are looking to overcome personal challenges and find positivity in your life, then definitely check out this podcast. 
Listen to Oprah's SuperSoul Conversations to "awaken, discover and connect to the deeper meaning of the world around you with SuperSoul."
"Hear Oprah's personal selection of her interviews with thought-leaders, best-selling authors, spiritual luminaries, as well as health and wellness experts." 
All designed to light you up, guide you through life's big questions and help bring you one step closer to your best self.
My Favorite 3 Episodes
Awarded the "Best of iTunes" in 2014, this show is hosted by author, thought leader, and self-experimenter Tim Ferriss, who is best known for "The 4-Hour Workweek." 
Newsweek calls him "the world's best human guinea pig," and The New York Times calls him "a cross between Jack Welch and a Buddhist monk." 
The weekly business podcast "deconstructs world-class performers from eclectic areas (investing, chess, pro sports, etc.), digging deep to find the tools, tactics, and tricks that listeners can use" to excel in business, and in life.
My Favorite 3 Episodes
If you are looking for motivation to get ahead in your finances, this is definitely your show.
The Dave Ramsey show is a highly regarded finance show with over 13 million weekly listeners. Hosted by Dave Ramsey, author of seven best-selling books, one of America's most trusted sources of financial advice.
In this show, Dave answers questions from listeners on subjects like debt, investing, retirement, insurance, and marriage. 
You will find his unique take on "how to lead a small business, teach kids about money, save for retirement, get out of debt and other life issues people are struggling with".
My Favorite 3 Episodes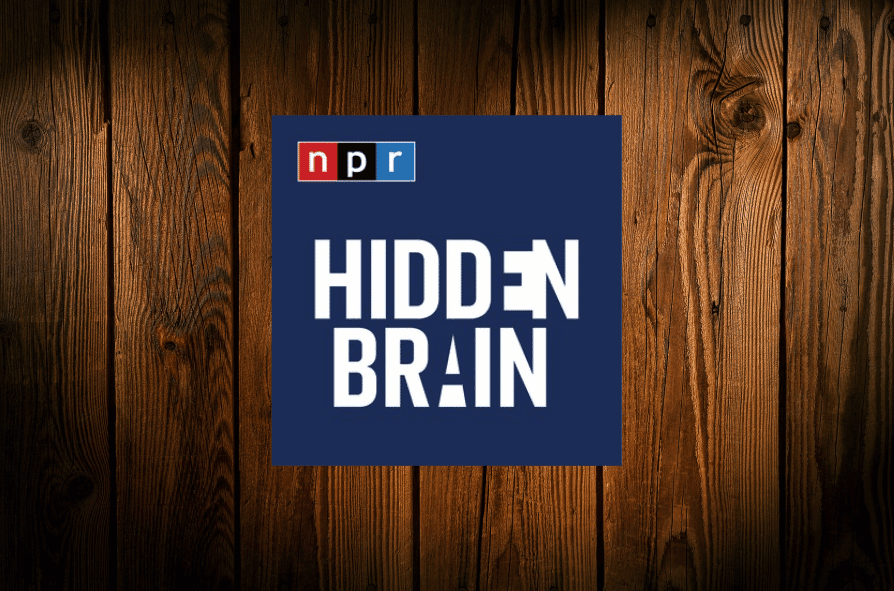 Another wildly popular motivational podcast comfortably placing in this list is Hidden Brain. The show boasts a rank in the Top 25 Apple's most downloaded podcast of 2018.
The show is hosted by Shankar Vedantam, an American journalist, writer, and science correspondent for NPR.
In this show, "Shankar Vedantam uses science and storytelling to reveal the unconscious patterns that drive human behavior, shape our choices and direct our relationships."
The Hidden Brain podcast uses the scientific method to reason and explain human actions. If you are interested in understanding human behavior and why people do what they do, you should definitely check it out! 
My Favorite 3 Episodes
"Short-term wins are easy. Sustained achievement is another story. On Lead to Win, join New York Times bestselling author Michael Hyatt and discover how current research combines with timeless wisdom for lasting success."
"From personal productivity to personal development, self-leadership to team leadership, and intentionality to influence, get the insights and tools you need to win at work and succeed at life."
My Favorite 3 Episodes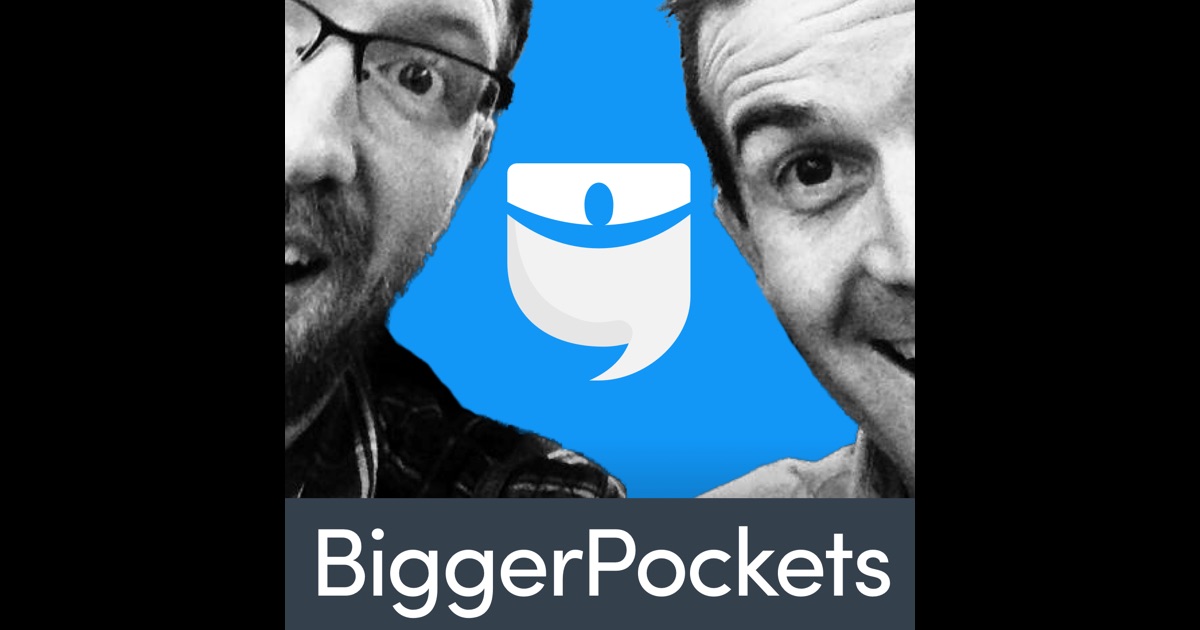 "Imagine you're friends with hundreds of real estate investors and entrepreneurs. Now imagine you can grab a beer with each of them and casually chat about failures, successes, motivations, and lessons learned. That's what The BiggerPockets Real Estate Podcast delivers."
If you are interested in learning about how to get into real estate and you want a no-hype podcast to learn from, this is it.
The Bigger Pockets Podcasts consistently feature quality guests who bring real, useable information to the show. 
The podcasts reflect the nature of the BiggerPodcast site: few frills, no fluff, just solid information and conversation among folks who are actively making a living in real estate investing. 
The podcasts are a refreshing alternative to slick infomercials and the guru speaking circuit; the guests on these shows actually make money in real estate, not in speaking engagements and the sale of "educational" materials. 
Listening to the shows is like meeting an expert for coffee each week: informal, sometimes goofy, but jam-packed with tips, advice, and information.
My Favorite 3 Episodes