A recent study conducted by Pew Research Center reports that over 30 percent of young adults between the ages of 18 – 34 are still living with their parents. This change in trend is seen for the first time in over 130 years!
The major factors that are driving this trend are the challenging job market, lower wages, high cost of housing, college tuition, and rising inflation.
Are you looking to move out, but unsure if you can afford it? How much money do you need to move out? Use our simple 'Move Out Calculator' below to find out!
I would also highly recommend reading How to Move Out of your Parents' House and Afford It with a Complete Checklist. This step-by-step guide is written to make your move out process effortless by breaking it down into easy to incorporate action items.
Directions
Enter estimated amounts in all of the fields that apply to you. Round up to the nearest dollar and don't use commas.
A minimum of $2,000 or three months of all expenses is required in your emergency fund, whichever is higher. A 6-month emergency fund is recommended.
It is recommended to save at least 10 percent of your after tax pay each month.
Thanks for checking out our Move Out Calculator. I hope you found it useful. If you are giving your move out a serious thought, we highly recommend you to build your own customized move-out plan using the Move-Out Calculator Pro. 
With the Move-Out Calculator Pro, you will now be able to find out exactly when and at what age you can safely afford to move out.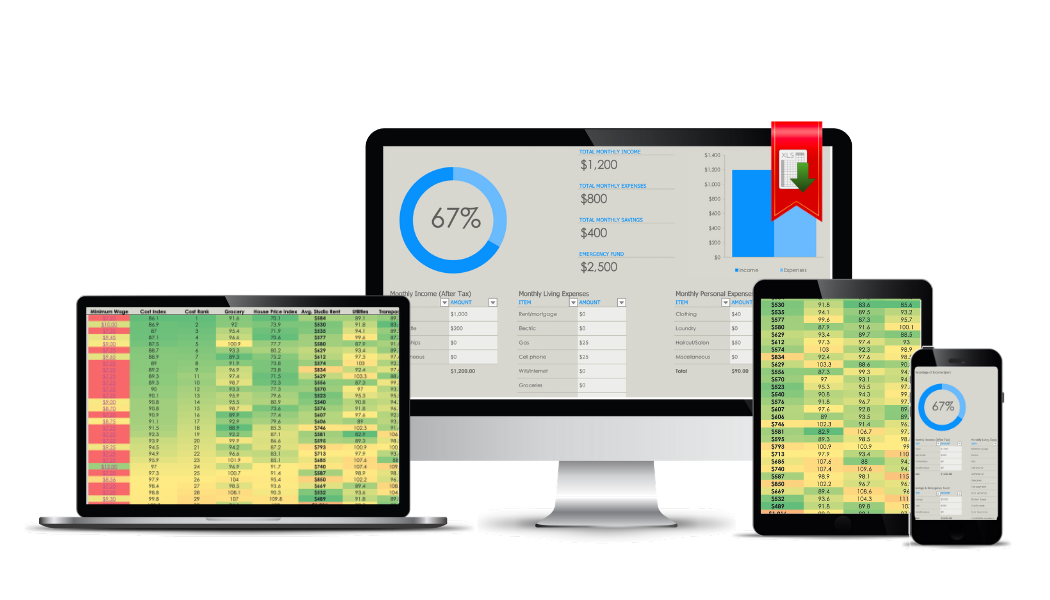 Here is what's included with Move-Out Calculator Pro
Step-by-step guidelines to build your own customized "Move-Out Plan"
Determine personalized calculations for your exact move-out date
Premium Dashboards to help you visualize the numbers
Detailed Cost of Living report for all states in the USA

Organized ranking of wages and cost for easy comparison between states
*Please note: This is a digital product sent via email